At the time I snapped this picture, I thought this would say it all.  Yes, that is us well ahead of Top Gun in the final leg of the race.  And yes, we were able to hold them off to the finish!
There were high fives all around when we crossed the line just behind Legacy, with Sabotage ahead of them.  But if we had really known what happened, we would have found a bottle of champagne somewhere…. are you ready for it?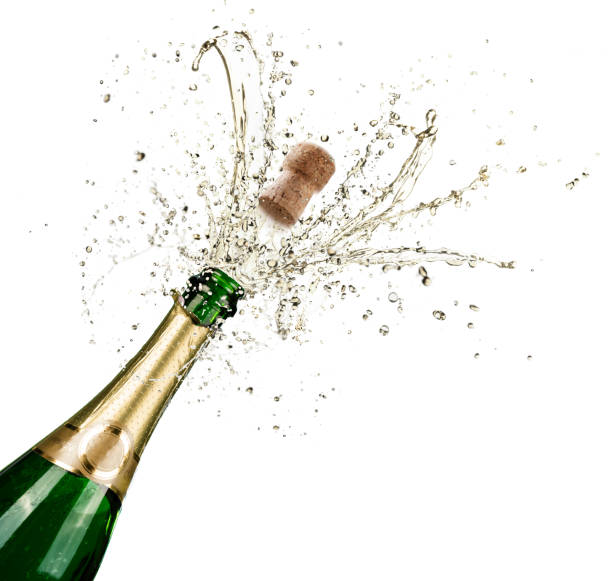 We beat Sabotage!
Sure, they crossed the line well ahead of us, and as usual, we didn't pay much heed, but now that I look back on the race…they were never really that far ahead.  And with a massive ratings difference, even though they finished nearly four minutes ahead of us, we were able to beat them on corrected time.  Woohoo!
But of course, the real race tonight was not with Sabotage.  It also wasn't really with Top Gun.  Those two boats are so far ahead in the standings that the real battle was with Legacy, who are just a couple points behind us in the standings and keep sailing really well.  Tonight was no exception, and we found ourselves chasing them the entire race, never quite able to overtake.  Here's how it went.
Breezy is an understatement.  At the dock with 16 knots blowing in our slip, I hardened the shrouds mercilessly.  We were almost convinced it would be a #3 night, especially when we saw Top Gun with their #3 up.  But the wind was a bit less fierce before the start and we opted for the #2.  It was the perfect choice.  Although there was a lot of wind, it wasn't gusty, and Gil was able to keep the boat fast, pointing high and well balanced during all the upwind sailing.  With the flat #2, tight rig, jib car well aft and lots of backstay on, we were able to point as high as all the J35s. What a joy.
And with Lazy Sheet away, Skootch and I double-teamed on the genoa and pit jobs, while Gadget took the spinnaker sheet to keep us flying downwind.  This worked beautifully, and I'm so proud of my dad.  Together we put in a night full of awesome tacks, enjoying the kind of teamwork we've always had.  Hat's off to ya Skootch. :-).
But boy did I ever miss Lazy Sheet when it came time to jibe.  Gil went forward to help Super Dave on the foredeck, and I struggled to keep track of double sheets and guys.  At least once, one of the lines should have been eased, but wasn't and the guys struggled to get the pole attached to the mast.  Did I mention it was breezy?
Our start was um….interesting…as we found ourselves in a complete trap above the layline near the committee boat with everyone salivating at the chance to push us up.  Ken (sporting his new Team shirt) pulled a rabbit out of a hat, though, dipped one of the boats and timed the start beautifully.  And ironically, it was Top Gun who was over early, not us!
We tacked into clear air, got dialed in quickly, but Legacy tacked to cover us.  And this was the story of the night.  They rarely let us separate from them, and even though our tacks were crisp, the sail trim was ON, and we were able to find the better breeze consistently, they were always there.  Finally, in the last push to the windward mark, we got some separation, and nailed the layline from quite a distance.  Nonetheless, Legacy rounded ahead of us, as did Top Gun.  Rason d'Etre rounded just inside us and we hoisted nearly simultaneously.  Meanwhile, our Tuesday rivals (Battlewagon and Sandpiper) were off the pace.  Battlewagon was sailing without a mainsail and eventually retired (main halyard let go midway up the first leg).
The downwind was fun as we found a slot of strong air and sailed deep to stay in it.  Meanwhile, Legacy sailed hotter angles, and Top Gun did something between the two extremes.  There were times when the wind had shifted a bit to favour us, and we thought we might get to the leeward mark ahead.  This was not to be, however.  Legacy rounded ahead, and we converged with Top Gun at the leeward mark.  They were ahead and had the inside lane.  Neither of us had a very clean douse, but we were a bit quicker, and Ken found an opportunity and seized it.  Once both boats were hardened up, we were to windward and a bit ahead of Top Gun.  Just a smidge.  Like a boat length.
But that was enough.  First, we focused on Legacy.  But whenever we tacked, they tacked to cover, and although we sometimes closed the gap, it became clear that we were not going to overtake.  Top Gun split away from us and went deep toward Hamilton on the upwind.  When we next crossed (us on port), we were clearly ahead.  Change in tactics:  let Legacy go, and cover Top Gun.  It was okay to concede a point to Legacy, but we couldn't afford to let Top Gun get between us (and concede two points to Legacy).
It all came together.  We tacked to cover Top Gun, and found ourselves pointing as high as them, and going as fast.  Another tack, another cover.  And this time we weren't pointing quite as high.  Two clicks on the winch and guess what?  now we were out-pointing them.  Yes indeed….two clicks!
And this continued until the layline to the finish, where we tacked to put ourselves between them and the line. Fait accomplis!
We capped off this perfect evening by hosting a BBQ at the dock for the BSBC racers.  It was a great evening to linger long and savour such a thrilling race.